Exam Details

Email: Webmaster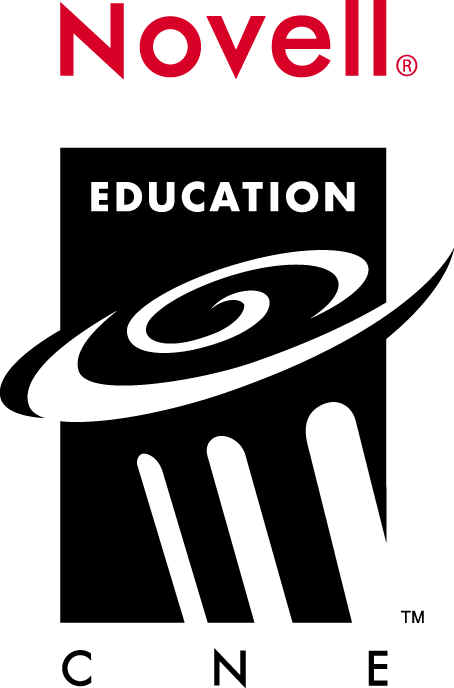 Workstation 4.0
| | |
| --- | --- |
| | Planning |
| | Installation and Configuration |
| | Managing Resources |
| | Connectivity |
| | Running Applications |
| | Monitoring and Optimisation |
| | Troubleshooting |
Planning
| | |
| --- | --- |
| Min | Recommended |
| 486 | Pentium |
| 12Mb | 16Mb |
| 120Mb HD | |
HPFS converted to NTFS using ACLCONV.EXE
FAT converted to NTFS using CONVERT.EXE
Cannot upgrade from Win95 to NT 4
Installation and Configuration
WINNT
| | |
| --- | --- |
| | Winnt32 – for Windows NT 3.5 and above only. |
| | Switches: |
| | /O – Create boot floppies and install |
| | /OX – Create boot floppies and don't install |
| | /B – Install without boot floppies |
| | /S – Read source files from any drive other than current |
| | /T – drive to contain temp setup files |
| | /X – Do not create floppies |
| | /F – Do not verify files copied to floppy |
| | /C – Skip free space check on floppies |
Unattended Installs
| | |
| --- | --- |
| | UNATTEND.TXT – install or upgrade NT Workstation on multiple machines with similar configuration. |
| | WINNT /S:d:\i386 /U:c:\unattend.txt |
| | Unattend.txt = answer file |
| | Create by hand or use the SETUPMGR.EXE |
Create answer files for each hardware platform.
Add the line OemPreinstall=Yes to the [Unattended] section.
Add the line JoinDomain= to the [Network] section.
Create a UDF with a section for each computer that specifies the user name and computer name.
Install a reference computer.
Run sysdiff.exe /snap
Install the applications on the reference computer
Run sysdiff.exe /diff to create the difference file.
Add the command sysdiff.exe /apply to the $OEM$\Cmdlines.txt
Start the install of the workstations by specifying the answer and UDF files in the winnt.exe command.
UDF
| | |
| --- | --- |
| | WINNT /S:d:\i386 /U:c:\unattend.txt /UDF:ID1,udf.txt |
| | The functionality of the UDF is to merge or replace specific sections of the answer file for the GUI portion of setup. |
| | Join domain in Network Section |
SYSDIFF
| | |
| --- | --- |
| | Snap – Creates image of base installation, including registry and file system. |
| | Diff – Creates image of changes since original snapshot |
| | Apply – Applies the diff file to another installation |
| | Inf – Creates an .INF file. Used with /I for automating application install along with NT |
| | Dump – Creates a directory list of the changes in a diff file. |
| | There is NO WINDIFF |
Uninstall
| | |
| --- | --- |
| | To remove Windows NT 4.0 on FAT partition boot from an MS-DOSฎ disk and run SYS.COM, then delete the directories created by Windows NT setup. |
| | If the system is NTFS you must delete and recreate the partition to remove Windows NT. |
| | Run fdisk to remove NT. |
Profiles
| | |
| --- | --- |
| | Mandatory profiles – local or roaming (NTUSER.MAN) |
| | If PDC fails, user gets last locally cached profile or the default profile for the workstation. |
| | If user has never logged on then default profile is returned. |
| | System app in control panel and user manager can be used to create a roaming user profile. |
Policies
| | |
| --- | --- |
| | NTConfig.pol |
| | \NetLogon dir of a PDC |
| | System policy overrides the HKEY_CURRENT_USER and HKEY_LOCAL_MACHINE hives. |
| | System policies override local, roaming or mandatory profiles. |
| | Individual system policies override system policies for groups and for default user. |
| | If conflicts occur individuals Policy overrides the workstation policy. |
| | Only one system policy is needed for all users in a domain. |
REGEDIT
| | |
| --- | --- |
| | Explorer interface |
| | Search for keys, values, and data throughout entire registry. |
REGEDT32
| | |
| --- | --- |
| | File Manager interface |
| | Only search for keys |
| | Can alter any security settings |
| | |
| --- | --- |
| | Thread is the smallest schedulable unit on the system. |
| | Black screen – refresh rate, desktop area, color pallet. |
Managing Resources
NTFS Security
| | |
| --- | --- |
| | If you move files within the same NTFS partition, they will retain their original permissions. |
| | Any NTFS copy always inherits the new parents' permissions. |
| | File creation, copy, and moves from one NTFS partition to another will inherit the parents folder's permissions. |
| | All NTFS permissions are lost when files are moved or copied from NTFS to FAT |
Printing
| | |
| --- | --- |
| | Manage printer permissions from remote client using NT Explorer |
| | Change Spooler location: Printer folder, select Server Properties, Advanced, enter new path. (must restart the print server for change to take effect) |
| | Default path: c:\winnt\system32\spool\ |
| | To reprint a document. Select restart from the document menu in printer folder. |
| | To redirect documents to a print device on a different server. Add logical port and provide the print server name and share name. |
| | To create individual spool files create files under: HKEY_LOCAL_MACHINE\System\CurrentControlSet\Control\Printers |
| | To move spool files either: create in registry or use Advanced properties for the print server. |
| | Use print jobs properties (right click on print job, properties) to change priority, reschedule and notify user when job is complete. |
| | Cannot delete, create, or configure ports over a network. Must be done on local server. |
| | To change print modes (PCL) use separator page. |
| | To print from MS-DOS app: map a physical port to the network printer. 'net use LPTx : \\server\printer' |
| | Printers in a pool always share the same printer name and driver |
Browsers
| | |
| --- | --- |
| | NT Server 3.5 or higher |
| | NT Advanced Server 3.1 |
| | NTW 3.1 or higher |
| | Win95 |
| | Win 3.11 |
FAULT TOLERANCE
| | |
| --- | --- |
| | RAID 0 – No tolerance, fastest speed (Disk striping without parity, volume sets). |
| | RAID 1 – Fault tolerant, slowest (Disk mirroring (slower), duplexing (faster)). |
| | RAID 5 – Fault tolerant, intermediate speed (Disk striping with parity) |
Disk Admin
| | |
| --- | --- |
| | 'Commit changes Now' on partition menu |
| | You cannot delete the system partition or any part of a partition set without deleting the entire set. |
General Disk
| | |
| --- | --- |
| | ONLY mirror sets can contain the system or boot partitions. HOWEVER boot and/or system can be on a different partition on the same physical disk. |
Mirroring / Duplexing
| | |
| --- | --- |
| | RAID 1 |
| | To recover from failure, install new drive, break the mirror and then recreate. |
Volume Set
| | |
| --- | --- |
| | RAID 0 |
| | Spread over multiple physical disks |
Disk striping without parity
| | |
| --- | --- |
| | RAID 0 |
| | Minimum of 2 physical disks |
| | To recover from failure, you have to install from backup |
| | Fastest read/write out of all disk sets |
Disk striping with parity
| | |
| --- | --- |
| | RAID 5 |
| | 3 – 32 physical drives |
| | To recover from failure, install new drive and regenerate (on fault tolerance menu) the strip from disk admin. |
| | To recover from multiple disk failure, you have to restore from backup. |
| | For 3 disks ฏ disk space will be used for parity info. For 4 disks ผ will be used. |
| | Fastest read for fault tolerant systems. |
Connectivity
RAS
| | |
| --- | --- |
| | 1 Connection |
| | Connect through PSTN, ISDN, X.25, PPTP |
| | Only supports PPP – SLIP is not supported for dialup. |
| | PPP has more overhead than SLIP but provides error checking & recovery. |
| | Default for PPP is IP assigned by server |
| | |
| --- | --- |
| | NetBIOS gateway is established between server and client. |
| | Supports IP and IPX routing |
| | Supports NetBIOS and winsock apps |
| | Supports IP, IPX and NetBEUI both dial-in and out. |
| | AutoDial does not support NWLink (only IP and NetBEUI) |
| | If slow TCP connection put LMHOSTS (WINS) and HOST (DNS) on client. If LMHOSTS have #PRE tag, IP addresses are cached. |
| | RAS logging if registry enabled - \winnt\System32\RAS |
| | Callback doesn't work with Multilink |
| | Security |
| | Security – Security tab of phonebook, outbound. Network Protocol Configuration, inbound. |
| | |
| --- | --- |
| | Allow any auth including clear text – (PAP) – Used to connect to non-NT Server. |
| | Require encrypted auth – (CHAP) – Used to connect to non-NT Server. |
| | Require MS encrypted auth – (MS-CHAP – Challenge Handshake Authentication Protocol) |
NetWare
| | |
| --- | --- |
| | Change passwords - setpass for 3.x and Ctrl-Alt-Del for 4.x |
| | Need CSNW installed to change passwords |
| | NetWare syscon utility runs under NTW4 |
| | Bindery – preferred server |
| | NDS Tree – default tree, context option |
| | |
| --- | --- |
| | Gateway Services for NetWare (GSNW) |
| | Enables NT to access NW file and print services directly. |
| | Enables NT to act as a gateway to NW resources. Non-NW clients can access NW. |
| | All access through a single connection to NW. |
| | Supports both NSD and bindery. |
| | Server Message Block (SMB) (NT, 95, WfW) can access a share through GSNW. |
| | GSNW essentially enables you to create an NT share for a resource on a NW server. MS clients that use SMB can then access the share even if they don't have NW client software. |
| | Add a NTGATEWAY group to the NW server. |
| | Client Services for NetWare (CSNW) |
| | CSNW allows NT Workstation to access file & print on NW. |
| | CSNW is incorporated in GSNW for NT Server. |
| | Options under CSNW |
| | Notify when Printed |
| | Add Form Feed – ejects blank page after each print job |
| | Print Banner |
| | File and Print Services for NetWare (FPNW) |
| | Allows NW clients to access NT resources. |
| | Sold as an add-on for NT |
| | Directory Service Manager for NetWare (DSNW) |
| | Add-on – integrates NW and NT user and group info. |
| | Allows single network login. |
| | Migration Tool for NetWare |
| | Only installed after GSNW |
| | |
| --- | --- |
| | NT using NWLink can connect to client/server app on NW (without requiring additional services). |
| | A NW client running IPX can access an NT server running FPNW. |
| | NW client that supports Named Pipes, winsock, IPX can access a NWLink-enabled NT Server running a server-based app, such as SQL Server. |
| | Default frame type before 3.12 = 802.3 |
| | Default frame type 3.12, 4.x = 802.2 |
| | With networks older than 3.12 manual detection MUST be used. |
DHCP
| | |
| --- | --- |
| | Can provide NetBIOS name, DNS, WINS, default gateway. |
| | After 50% of lease, client will ask DHCP to renew lease. If the server is down then after 87.5% of time client will broadcast to any DHCP server. |
General
Peer Web Services
Running Applications
Sub-Systems
| | |
| --- | --- |
| | VDM is a Win32 process to host DOS app |
| | WOW is a Win32 process hosted by a VDM process to host a Win16 app |
| | Each DOS app has own VDM - single thread and separate memory space. Therefore they can't share memory space. |
| | All Win16 apps are launched within same WOW instance, unless otherwise specified. |
| | WOW - shared memory space, but single thread for each process. |
| | If Win16 apps use DDE they do NOT have to share the default NTVDM |
| | Win32 apps launched separately. |
| | OS/2 v1 and POSIX 1 support is text/character based only. |
| | Autoexec.NT used for TSRs |
| | Config.NT used to load system files needed for running Win16 apps |
Running applications
| | |
| --- | --- |
| | Priorities (/low, /normal, /high, /realtime) |
| | /min, /max |
| | Separate NTVDMs (/separate |
DOS Properties
| | |
| --- | --- |
| | Font – bitmap or true type |
| | Memory – expanded (XMS), extended(EMS) or protected(DMPI) |
| | Screen |
| | Misc |
Monitoring and Optimisation
| | |
| --- | --- |
| | Default size - RAM + 12Mb for system |
| | Config Page file - Change button / performance tab / system app - remember to hit Set - changes only take place after reboot |
| | Optimising page file = create one file per physical disk except boot partition. |
| | Move page file to disk with lowest disk activity - i.e. not the boot partition. |
| | Large Page file - apps take longer to start, disk fragmentation |
| | Do not place page file on stripe disk with parity |
| | |
| --- | --- |
| | Min memory used - Up to 10 connections |
| | Balanced - Up to 64 connections |
| | File Sharing - 64 or more connections, file server (Access) |
| | Network - 64 or more connections, SQL Server |
Performance Monitors
| | |
| --- | --- |
| | To use Network Performance monitors – Network Monitor Agent must be installed |
| | To use TCP/IP – SNMP must be installed |
| | Diskperf.exe –y to use disk monitoring |
| | Only one user, group or machine can be selected for an alert (If its an administrative alert then more than one user can receive it) |
Monitors
| | |
| --- | --- |
| | Pages/Sec – excessive disk paging – add more ram. |
| | Available bytes – virtual memory available. |
| | Committed bytes – memory in use by apps. |
| | % Processor Time – Amount of time processor is in use. |
| | Processor Queue Length – Number of threads waiting to be processed. |
| | Interrupts/Sec – If interrupts/sec increases and processor time does not might be faulty hardware sending out bogus interrupts. |
| | % Disk Time – Amount of time the disk is in use. |
| | Average Disk Queue Length – how many system requests are waiting for disk access. |
Event Viewer
| | |
| --- | --- |
| | Only local administrators can see the security log. |
Task Manager
| | |
| --- | --- |
| | Applications – current applications in use. |
| | Processes – All processes in memory and details on CPU usage. |
| | Performance – systems performance. |
Troubleshooting
ERD
| | |
| --- | --- |
| | Cant boot from ERD |
| | Create ERD using rdisk.exe |
| | Rdisk.exe /s – backs up user account and file security |
| | ERD checks system files, start up and boot sector of partition |
| | Cannot verify or replace the master boot record |
| | |
| --- | --- |
| | Use DUMPEXAM to examine dump files |
| | System log contains info about services and drivers that fail to start |
Boot Floppy
| | |
| --- | --- |
| | BOOT.INI – edit ARC |
| | NTLDR |
| | NTDETECT.COM |
| | NTBOOTTDD.SYS – if BIOS translation is disabled |
| | BOOTSECT.DOS – if multiboot |
Dr.Watson
| | |
| --- | --- |
| | DRWTSN32.LOG |
| | Used to diagnose an application error. |
| | Also used to create a memory dump file |
| | |
| --- | --- |
| | Can create dump file from CP-System and drwtson |
ARC Names
| | |
| --- | --- |
| Multi(x) | Controller card, starts at 0 |
| Scsi(x) | Scsi controller when BIOS is disabled. Starts at 0 |
| Disk(x) | Scsi disk number. If multi then = 0. Starts at 0. |
| Rdisk(x) | Disk number. If scsi then = 0. Starts at 0. |
| Partition(x) | Partition number. Starts at 1. |